MASTERCLASS
Lip Filler
Increase your skills and confidence in one of the most sought-after procedures, including the cannula technique. Suitable for candidates that have already taken our foundation course in dermal fillers and or Botox®, or are experienced aesthetic practitioners who have completed over 150 procedures.
Practical training is located at our college in Swords, Co Dublin.
Practical Training
1 Day, 3 patients treated.
Blended Learning
Online theory & hands on practical.
Masterclass
1:1 / 1:3 no sharing patients.
Certification
A.T.A.I. / CPD
EU, UK, AUS, CAN
Flexible Curriculum
Designed for working medics.
— Masterclass
Lip Filler Masterclass
The Lip Filler Masterclass is a highly sought-after course that aims to elevate participants' skills and confidence in the field of lip augmentation.
Includes cannula
This comprehensive program covers various techniques, including the use of cannulas, to achieve optimal results. The course is designed for individuals who have completed a foundation course in dermal fillers and/or Botox® or experienced aesthetic practitioners with a substantial track record of over 150 procedures.
ACHIEVE
Confidence & Competence
Engaging, effective practical training
We constantly work to improve our training— draw on decades of experience from our medical educators.
Fit for purpose theory
Developed in house, delivered online to a level 7 standard and includes explanation video..
Follow on training
Grow your skills as your experience grows with our masterclasses.
LEADING THE SECTOR
Training tomorrow's industry leaders today.
Learning objectives
Know safety considerations and protocols when providing lip filler procedures
Understand how to provide techniques for volume, shape and correcting asymmetry to the lips
Know the relevant anatomy, physiology and pathologies for lip filler procedures
Be able to recommend and choose optimal filler products and product profiles
Be able to provide advanced lip filler procedures
Course content is delivered through a flipped classroom—online learning before attending the masterclass and then revision.
LEADING THE SECTOR
Training tomorrow's industry leaders today.
What is covered
Lip Anatomy
Facial Nerves, perioral musculature and vascularity
Recommended dermal fillers
Consultation and Assessment
Examination
Shape
SymmetryIrregularities
ProjectionPatient selection
Managing expectations
Quantities
Contraindications
Side effects and possible complications
Topical anaesthetic
Treatment areas and injection techniques
Lip body enhancement
Lip body enhancement using the cannula technique
Lip border definition
Lip pout increasing the volume
Cupid's bow lift
Vectoring/tenting
Philtrum columns
Vertical fanning
Contouring
Heart-shaped lips
Happy smile
PHI ratio
Complimentary treatment to maximise positive outcomes
Aftercare
MD CODES
MD Codes for an anatomical guide.
MD Codes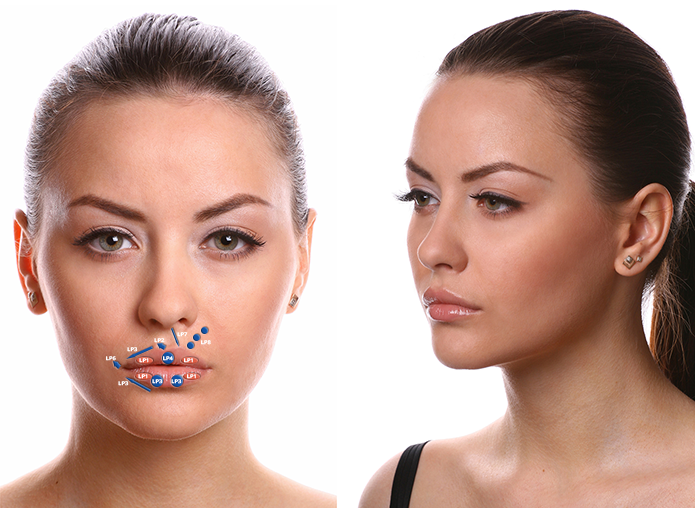 Frequently asked questions
How much is the lip filler masterclass?
The course is €1150. You do not need to pay for the entire course upfront, when enrolling you will be presented with payment options.
Who is able to attend this course?
This course is for Doctors, Dentists and Nurses that are already providing aesthetic injectable procedures. You will need to provide certification and proof of practice.
Is there a practical component to this course?
Yes, like every course that A.T.A.I. provide there is a core focus on practical skills. You will not have to share patients and we aim to provide 6 observations and 3 patients for direct treatment. At times, observations can differ but you will always treat three patients at the minimum.
I am a beauty therapist can I attend this course?
No, due to the unregulated nature of beauty therapists and insurance protocols plus the legislation around prescription medicine beauty therapists are unable to study this course. Can I just enrol in the theory aspect of the course then? Sorry, no that is also not possible. We see that as encouraging rogue practices in the industry.
Do I need to provide my own model for the course?
No, we provide all models for the practical component of the course. If you do wish to bring along a model, please let us know at the time of enrolment.
Do I need my own insurance?
No, our insurance covers you on the practical treatment days. Once you have qualified you will, of course, need to organise your insurance to practice.
Dr Michelle Westcott
Head of training
Advanced lip filler techniques.
Are you looking to expand your aesthetic offerings and meet the rising demand for non-surgical facial contouring procedures? Discover the transformative power of non-surgical chin and jawline reshaping with dermal fillers. Our comprehensive training course will equip you with the knowledge and skills to enhance chin and jawline contours, providing your patients with natural-looking, harmonious facial profiles.
In demand techniques.
Lip fillers are one of the most sought-after medical aesthetic procedures, crafting the perfect pout requires technical skill and a well-rounded education of the techniques available for advanced lip filler. In our lip filler masterclass, we also introduce you to using the cannula alternative for lip volume.

Over time, photodamage, hereditary factors, and smoking contribute to loss of lip volume, perioral rhytides, and prominence of nasolabial folds. Genetically thin lips and cosmetic asymmetries of the lips are also issues that can be dealt with through soft tissue augmentations using fillers. Successful rejuvenation of the perioral region requires sophistication in using a combination of technologies and injectables.

Lip filler is experiencing exponential growth and that trend looks to continue, social acceptance of injectable procedures is also driven by reality TV and celebrities. Aesthetic clinics have even cited the 'Love Island effect' driving increased demand for injectables in men and women. Our lip filler masterclass will introduce you to all the techniques required to craft your client's perfect pout, ethically and safely.We designed the course to aid in the mastering of lip techniques to align with your patients wanted outcome, be that building lip volume or rectifying the loss of volume or indeed hereditary thin lips. We cover advanced lip anatomy, different fillers, consultation and assessment, managing complications and you maintain full access to all learning materials. We maintain our small group teaching philosophy to maximise knowledge retention. We offer a comprehensive training day by our expert aesthetic practitioners and of course, all models are provided.
\Learnworlds\Codeneurons\Pages\ZoneRenderers\CourseCards