ADVANCED MASTERCLASS
Tear Trough and Temple Training
Includes Using dermal fillers, tissue stimulators (nurses) and Botulinum toxin (Doctors) to address common patient concerns. Periorbital rejuvenation moves beyond the traditional dermal filler approach to addressing tear trough concerns, using the latest understanding and protocols of tissue stimulators and botulinum toxin to provide a modern approach to rejuvenation of this often problematic area.
Practical Training
1 Day, 3 patents.
Blended Learning
Online theory & hands on practical.
Level
1:1, no sharing patients.
Certification
A.T.A.I. / CPD, EU, UK, AUS. CAN
Flexible Curriculum
Designed for working medics.
— Masterclass
Tear Trough and Temple Master Class includes Periorbital Rejuvenation
Hollows, under-eye bags, and looking tired, are all common complaints from patients. Traditional tear trough training has limited application to tear trough rejuvenation. Our approach uses the latest techniques and protocols with tissue stimulators and botulinum toxin to produce a far broader treatment skill set.
Master trainer
Presented by Dr Michelle Westcott, our head of training with over 16 years of experience and a leader in the aesthetics field. In an in-depth masterclass, you treat three patients and observe six in a 1:3 training environment. We also off a 1:1 training option where you administer to six patients; please let us know after enrolment if you would like to upgrade to the 1:1 training. We supply all models, but you are encouraged to bring one model that is treated for free; please also let us know if you would like to get a model.
ACHIEVE
Confidence & Competence
Engaging, effective practical training
We constantly work to improve our training— draw on decades of experience from our medical educators.
Fit for purpose theory
Developed in house, delivered online to a level 7 standard and includes explanation video.
Follow on training
Grow your skills as your experience grows with our masterclasses.
PRACTICAL
Building careers through robust training.
Learning outcomes.
Know safety considerations and protocols when providing filler to temples and tear troughs
Understand how to provide safe procedures to the periorbital, temples and tear troughs
Know the relevant anatomy, physiology and pathologies for periorbital rejuvenation, and temple and tear trough fillers
Be able to recommend and choose optimal filler products and product profiles
Be able to provide periorbital rejuvenation and filler procedures for temples and tear troughs
ANATOMY
We use MD Codes as anatomical guides.
We cover MD codes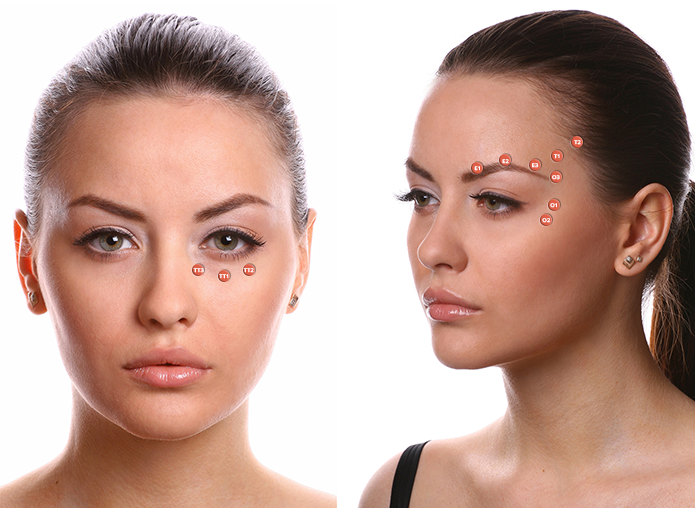 Dr Michelle Westcott
Head of Training
Tear trough and temple rejuvenation.
Tear trough rejuvenation is a cosmetic procedure that focuses on improving the appearance of the tear trough area, which is the groove between the lower eyelid and the upper cheek. The tear trough area is prone to volume loss, hollowing, dark circles, and the formation of under-eye bags, which can contribute to a tired or aged look. Tear trough rejuvenation aims to address these concerns, providing a more refreshed and youthful appearance.
Tear Trough Rejuvenation:
Dermal Fillers: Dermal fillers containing hyaluronic acid are commonly used for tear trough rejuvenation. They provide volume and hydration to the hollowed tear trough area, reducing the appearance of under-eye bags, dark circles, and wrinkles.Technique: The filler is injected using a precise and meticulous approach to achieve natural-looking results. Consideration should be given to the patient's anatomy, skin thickness, and desired outcome.

Patient Selection:
Candidates for tear trough rejuvenation should be in good general health and have realistic expectations. Patients with severe skin laxity or significant lower eyelid fat prolapse may require additional procedures such as blepharoplasty.

Temple Rejuvenation:
Dermal Fillers: Dermal fillers are used to restore volume and contour the temples, which can hollow out with age. Hyaluronic acid-based fillers are commonly used, providing a natural and rejuvenated appearance.Technique: The filler is strategically injected into the temples, paying attention to the patient's underlying bone structure and aesthetic goals. Precise placement and proper injection technique are crucial for optimal outcomes.

Patient Selection:
Candidates for temple rejuvenation should have noticeable volume loss or hollowing in the temple area. They should be in good health and have realistic expectations.
Botulinum Toxin:Tear Trough Rejuvenation: Botulinum toxin, such as Botox®, is typically not directly injected into the tear trough area. Instead, it can be used to relax the muscles around the eyes, reducing the appearance of fine lines and wrinkles.

Temple Rejuvenation:
Botulinum toxin can be used to soften the appearance of wrinkles or lines in the temple area. The injection technique should be tailored to the patient's specific concerns and desired outcomes.

Skin Boosters with Peptides:
Skin boosters are injectable treatments that enhance skin hydration, texture, and overall quality. Combining skin boosters with peptides can provide added benefits for rejuvenation. Peptides are short chains of amino acids that stimulate collagen production, improve skin elasticity, and promote skin regeneration. Skin boosters with peptides are injected into the dermis to hydrate and nourish the skin from within, resulting in improved skin quality, reduction of fine lines, and enhanced overall appearance.
\Learnworlds\Codeneurons\Pages\ZoneRenderers\CourseCards